Amanda Carestio: Designer/Maker
Amanda Carestio is a passionate maker, with a focus on handmade garments using unique textiles. Amanda spent most of her early years and young adult life in TN and NC (specifically Asheville), but she currently lives in Golden, CO, with her husband, 3 kiddos, Violet (brindle dog), and Gus (handsome rescue tuxedo cat). Amanda also serves as co-host for the Here We Sew Again podcast. When she's not talking/thinking/writing about sewing, Amanda loves spending time outside, going to concerts, roller skating, and hammock sitting.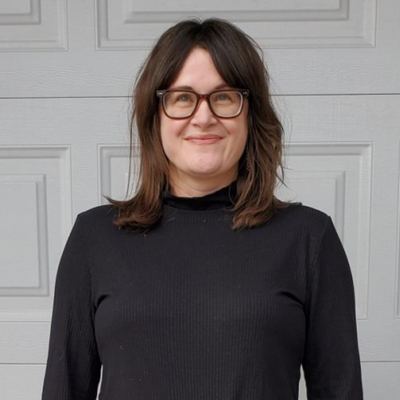 Ruby Carestio: Studio Assistant
Ruby is an encouraging young lady, not only does she encourage others but also encourages herself. She is also eager to do whatever it takes to have fun with her and her friends. Ruby loves school and is very fond of tests. She loves to get crafty and messy, but sometimes she just likes to chill out and read a book. Ruby loves cats, Muay-thai training, and anything fun. Ruby is a colorful person, but when it comes to make-up and clothes, she's more neutral.